Franklin D. Roosevelt was in the White House and Spencer Tracy was on the silver screen in 1937. That was the same year that John Schuler, at the age of 21, opened his first bakery in Springfield, Ohio. He began the business in a small shop at 402 E. Main Street and later moved the business to the well-known location at 457 E. Main Street.
When dawn broke, John would pack up his old Ford truck he had bought for $300 and set off to peddle his doughnuts and cupcakes. He started out mostly selling wholesale, putting doughnuts in small grocery stores on consignment. John did business with around 75 small grocery stores that were located in Springfield in the 1930s. Back then customers could buy doughnuts that were strategically placed close to the cash register for two cents each. John would drive within a 40-mile radius of Springfield every other day in his sturdy truck keeping restaurants and small grocery stores in stock.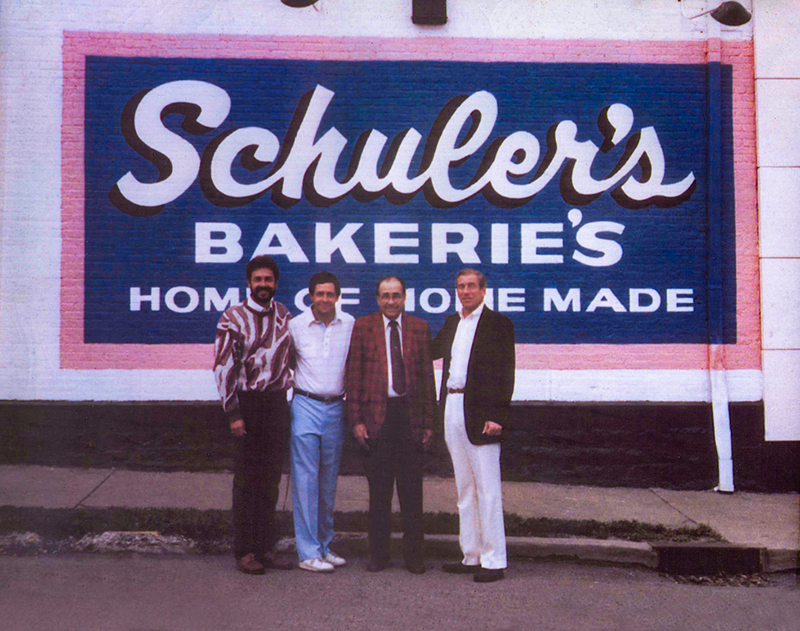 Pictured (L to R): Ted Schuler, Dan Schuler, John Schuler (Founder), and Larry Schuler , circa 1987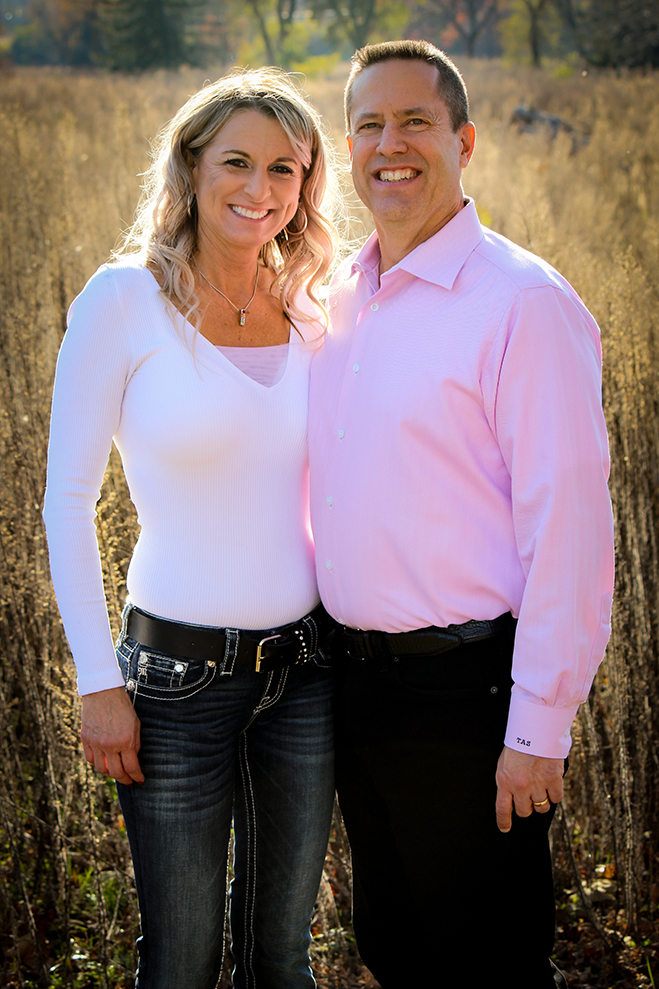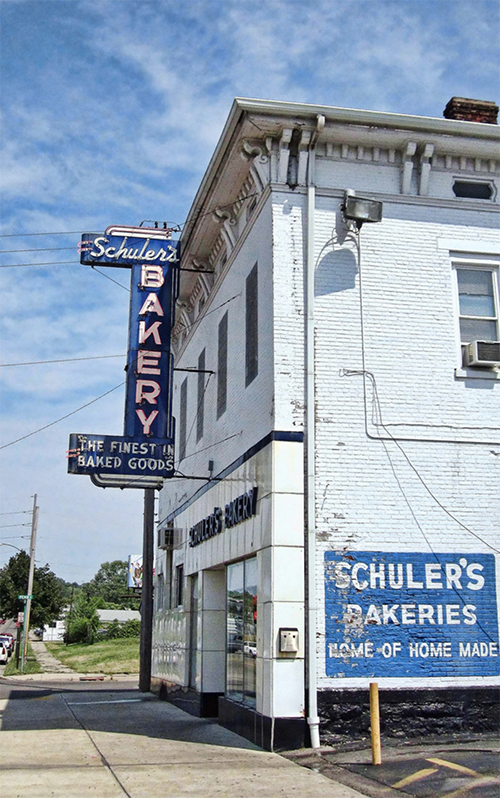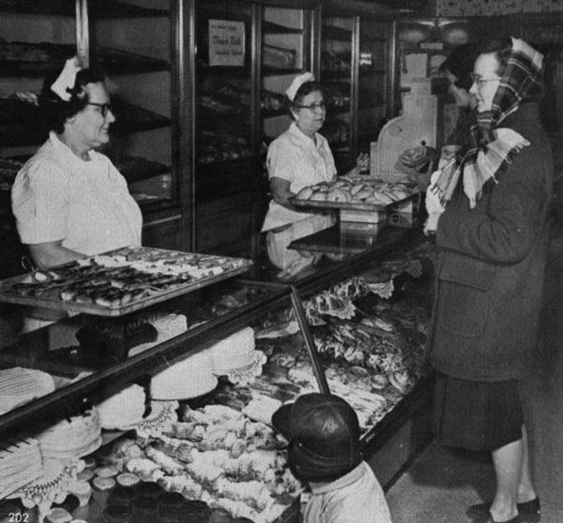 During World War II , times were a little tough for Schuler's Bakery because needed ingredients like shortening and sugar were rationed. They had to use a lot of corn syrup instead because that was one ingredient that wasn't rationed. It was also difficult finding people to tend the shop with most people working in factories in support of the U.S. war efforts. Only a few part-time workers were available. It must have been extremely tough weathering those times because, in John's words, "I don't like to tell much about it."
After WWII, things started to pick up a little, and John had saved up some money and was able to purchase some new equipment – a conveyor. Prior to that it was all done with manpower. They had two rollers, two cutters, two friers, and two glazers. John would often put in 16 to 20-hour days to keep the business going.
John's 3 sons, Larry, Ted and Dan all worked in the bakery growing up. They would go to work with their father and he wanted each of them to start from the ground up. They learned by first sweeping floors and folding boxes before moving on to frying, glazing and icing doughnuts. After venturing out to blaze their own trail, each of the boys eventually saw that the bakery was the career path that would lead to success for each of them. Larry, the oldest of the three brothers, was a family man and his passion was the bakery. Ted was an avid hunter and admired his father's ability to make money which inspired him to join the bakery. Dan, also a family man, is an exceptional golfer and 8-time Springfield City-Am Champion. He also spent time on the PGA Senior Mini Tour finishing in the money 13 times. The three boys had nine children between them.
In the 1950's Schuler's began to experience an upswing and opened 2 more bakeries and had 2 shops in grocery stores. Many new products were introduced through the years and business was very good.
One of their stores was an outlet at 14 E. High Street, but the demise of downtown forced them to find a new location. They moved the business to 1948 Mitchell Blvd. on July 1, 1972. They did 3 times the business in the first week of the move.
John Schuler died in 1994 at the age of 78, leaving the business to his three sons. They carried on the business with pride and continuing the legacy that their father passed on to them – making quality baked goods with the finest ingredients. Ted Schuler died in February of 2005, leaving Larry and Dan to continue the business. Larry Schuler retired from the business at the end of July in 2005. Dan would then carry on the business. Trent Schuler, Dan's son, became a partner in the business in 2005, with an agreement that Trent would take over the business. Trent acquired the business as sole owner in 2007. Trent is also the owner of another very successful business, Schuler Financial Group in Springfield, Ohio.
After Trent took over the business, he invested heavily in new equipment. He also knew they needed to move from their production facility at 457 E. Main Street to be able to grow the business. He purchased a building at 1911 S. Limestone St. that would become their new production hub and storefront. They've since added storefronts at 2968 Derr Rd. in Springfield and at 684 Scioto St. in Urbana.